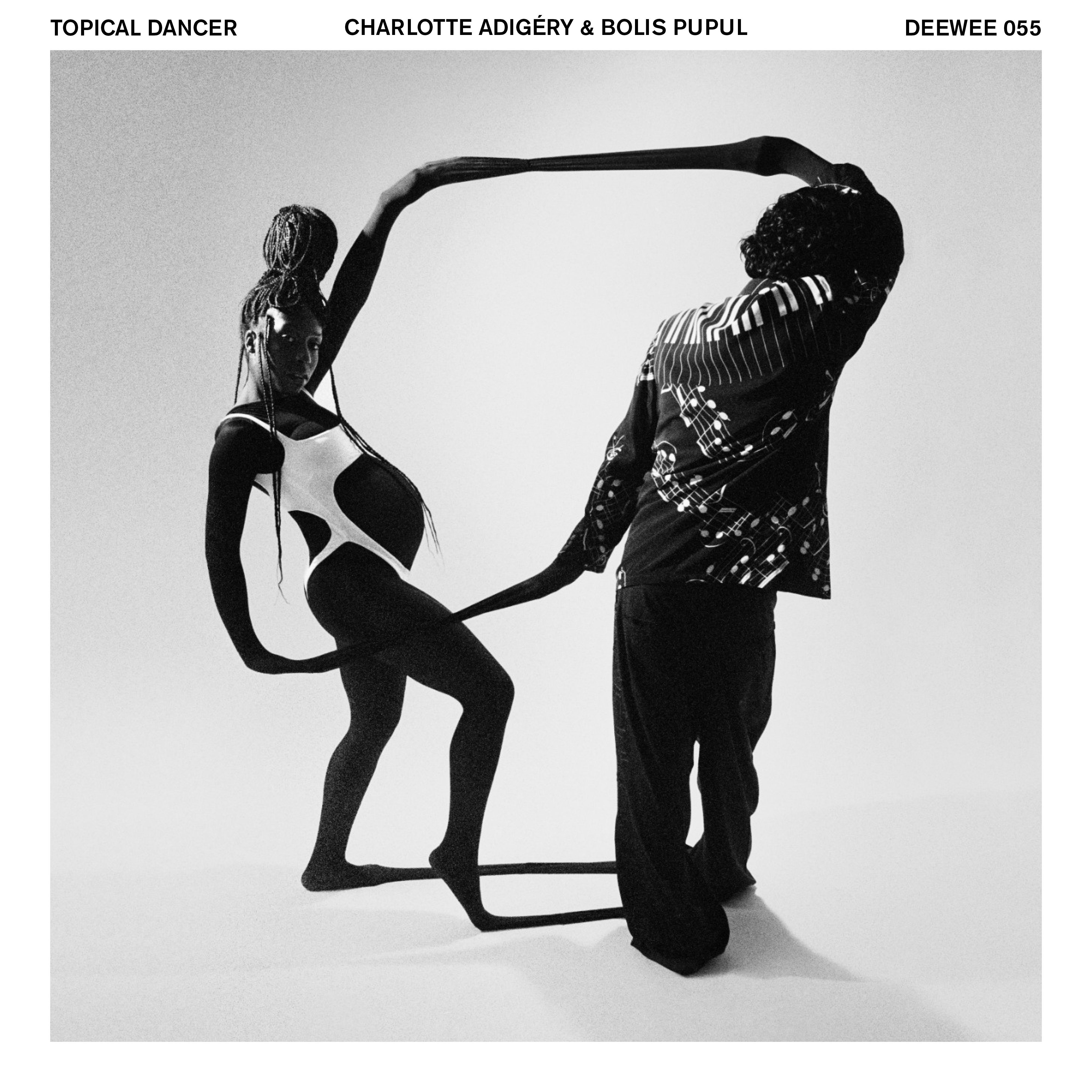 TOPICAL DANCER

is out now!
YOU CAN PURCHASE a physical copy of
TOPICAL DANCER
VIA THE LINKs BELOW.
alternatively you can stream or download it by clicking
here
.
"WHAT'S IT ABOUT?"
YOU ASK?
IT'S A SNAPSHOT OF HOW WE VIEW OUR WORLD IN THE 2020S, a glimpse into the conversations we had over tea, whilst toying around with synthesizers, drum computers and what-not at the DEEWEE studio over the past 2 years.
THINK CULTURAL APPROPRIATION, MISOGYNY AND RACISM, SOCIAL MEDIA VANITY, POST-COLONIALISM AND POLITICAL CORRECTNESS...
BUT ALWAYS WITH A WINK (THAT WE BELIEVE IS WELCOME). AND THE LANGUAGE WE USE? POP CULTURE! SO YOU'RE WELCOME TO DANCE TO IT!
C&B
01 BEL DEEWEE
02 ESPERANTO
03 BLENDA
04 HEY
05 IT HIT ME
06 ICH MWEN
(WITH CHRISTIANE ADIGÉRY)
07 REAPPROPRIATE
08 CECI N'EST PAS UN CLICHÉ
09 HUILE SMISSE
10 MANTRA
11 MAKING SENSE STOP
12 HAHA
13 THANK YOU
- 2LP in a UV gloss gatefold sleeve with printed inners
- A 32-page photo zine collecting images from the Charlotte & Boris album collaboration with Camille Vivier, plus outtakes and behind-the-scenes images
- Two 31x31 art prints
- A numbered book plate signed by Charlotte & Bolis
all housed in a clear PVC bag
Black & white 2LP presented in a UV gloss, gatefold sleeve with printed vinyl inners
CD jewel case with a 16 page booklet